I am very pleased to announce the release of JBrowse version 1.16.0!
A major new feature of this release is the introduction of paired read visualization options!
And rather than delivering just one type of paired read visualization, there are many options for this including:
Pileup - standard alignments view but with connections between pairs
Read cloud - plotting by insert size
Arc view - plotting paired reads as connected arcs
There are also multiple coloring options for each type of view, including coloring by insert size (so abnormally large inserts are colored red for example) or pair orientation. Here are some example screenshots to help demonstrate

Figure 1.standard pileup view with paired and unpaired modes on the same data.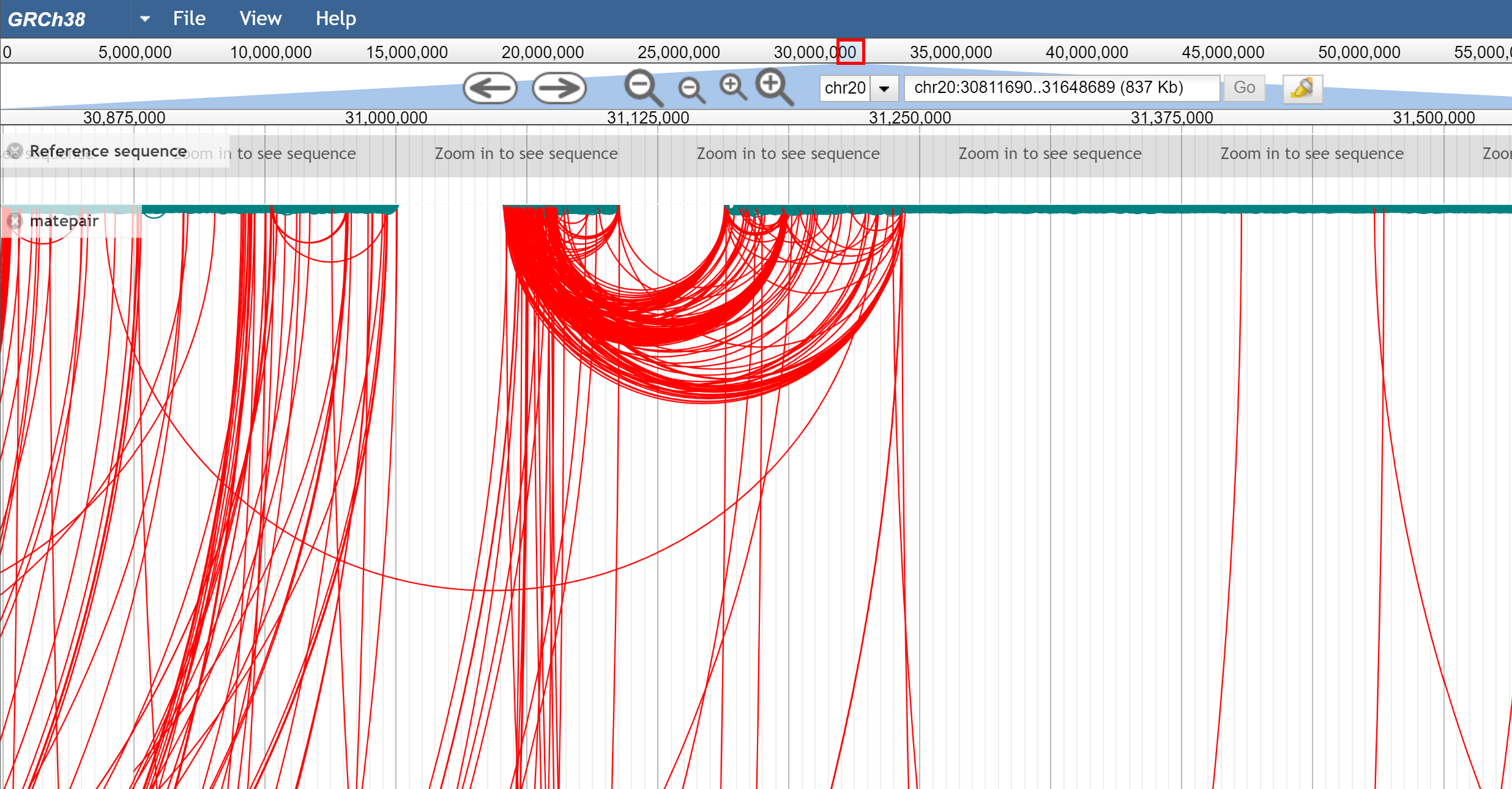 Figure 2. arc view which shows many long-range connections from a mate pair dataset.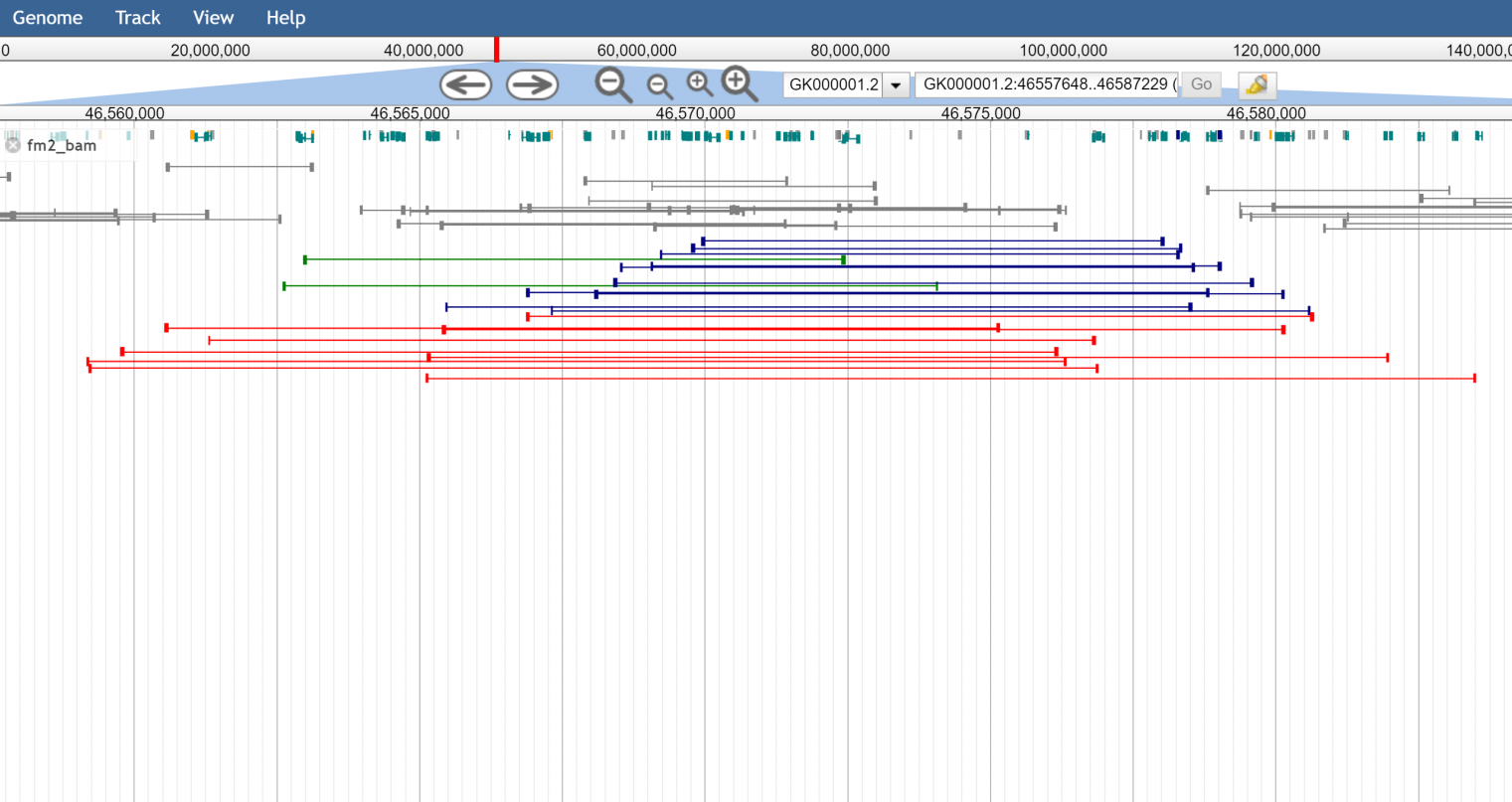 Figure 3. The read cloud view showing color by orientation and size (red being abnormally large insert size, and turquoise and blue being incorrect pair orientations)
JBrowse version 1.16.0 also contains many other features and bug fixes, so please review the changelog below! Also make sure to view the paired read documentation for more information on the paired read options.
Major improvements
Added ability to view paired read data as connected entities for BAM and CRAM store classes. There are multiple different viewing options for this including plotting by insert size, plotting as connected arcs, or pileup views for the paired reads. Additonally multiple color schemes are available for coloring by insert size, pair orientation, mapping quality, and more. Thanks to @garrettjstevens, @rbuels, @AndyMenzies, and @keiranmraine for testing. Also a big thanks to @jrobinso from @igvteam for contributions to CRAM code related to paired reads (issue #1235, @cmdcolin)
Minor improvements
Bug fixes
Notable changes
Rendering of features in popups, mouseover tooltips, and feature labels were made to escape HTML. If you are using literal HTML labels in these places then set the attribute unsafePopup, unsafeMouseover, or unsafeHTMLFeatures on your tracks. Thanks to @garrettjstevens (issue #1263, @cmdcolin).